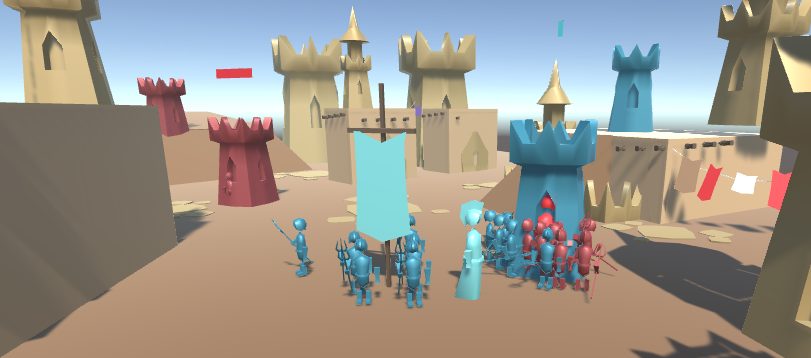 Towers and Tridents
Use WASD to move and SPACE to rally nearby troops in this quick RTS-style game.
Nearby units will flock to you, and attack any unit they can see. Placing a banner with space will cause units to vigilantly patrol nearby, and generally fight more cohesively.
Capture towers so you can produce more troops and overwhelm the enemy!